Dr May-li Cuypers – Internal Medicine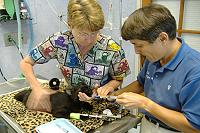 Dr May-li Cuypers earned her Doctor of Veterinary Medicine degree from the University of Florida College of Veterinary Medicine in 1992. She was in general practice for two years before completing a two year residency at the University of Louisiana. In 1997 she was inducted as a Diplomat into the American College of Veterinary Internal Medicine. She has worked in private practice for several years and opened her own practice, Veterinary Mobile Endoscopy and Diagnostic Services in 2000.
Dr Cuypers provides advanced non-invasive diagnostics through state of the art ultra sonagraphy. Her mobile internal medicine service also offers our clients a variety of endoscopic and diagnostic procedures. She works with both Dr. Wilson and Dr. Repeta on diagnostics, treatment plans and care of our patients.
 Dr Roy Faulkner – Veterinary Surgeon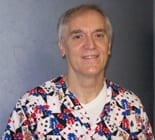 Dr Roy Faulkner, Surgeon, attended the University of Florida in Gainesville where he earned a Bachelors Degree in Animal Science in 1967. He attended Auburn University and graduated in 1971 with his Doctor of Veterinary Medicine Degree. Upon completion of state and national boards, Dr Faulkner was accepted into The University of Minnesota's' College of Veterinary Medicine where he completed a one year surgical internship, three year small animal surgical residency and obtained a masters degree in surgery.
Dr Faulker is a traveling surgeon who has been associated with Dr Wilson since she opened her first practice in 1985. His surgical skills are utilized for laser, routine and complex surgeries.
Amy S. MacCallum, DVM, CVA, CVCH – Acupuncture &Traditional Chinese Medicine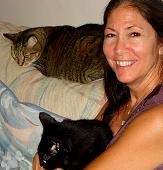 Dr. MacCallum received her Bachelor of Science in Animal Science in 1980 and her Doctorate degree in Veterinary Medicine in 1985 from the University of Florida. She received her certification in Small Animal Acupuncture in 2005 and her certification in Traditional Chinese Veterinary Medicine Herbology in 2008 from the Chi Institute in Reddick, Florida.