Wellness Care, the Cornerstone of our Practice Philosophy!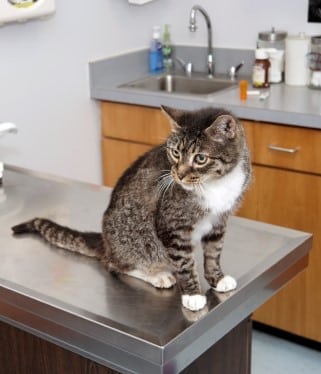 Wellness visits are essential to the health and well being of all cats regardless of their life style. In the past vaccinations were the most important part of the yearly visit. Now the emphasis in feline medicine has shifted to early detection of illnesses.
Although vaccines are important, preventive medicine is essential to a long healthy life. We tailor the vaccinations we offer to each individual cat's needs and life style.
The American Veterinary Medical Association now recommends having semiannual exams on all cats regardless of lifestyle. A single year in a cat's life is significant. Physical changes and medical conditions occur more rapidly with age. Cats are masters at hiding disease and there are a number of medical problems for which early detection can literally be a lifesaver. Through frequent routine examinations and yearly wellness testing the doctor can gather a wealth of information concerning the well being of your cat(s).
In addition to wellness visits and testing, we are a full service veterinary hospital offering a multitude of feline health services and diagnostic procedures.