The Cat Hospital on Park Street is a cat only animal hospital located in St. Petersburg Florida.
Devoting our office to one species has been a labor of love, and we feel that cats need their own special animal hospital for the best healing. Bubbling fountains, wind chimes and a cat-friendly attitude are unique touches here at The Cat Hospital On Park Street.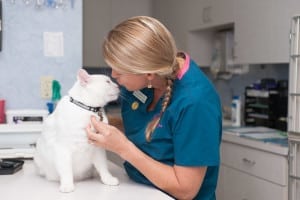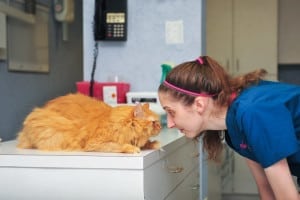 We are a full service veterinary cat hospital, offering a wide variety of feline health services. Wellness visits are essential to the health of all cats, regardless of their lifestyle.
Although vaccinations are still an important and necessary part of the yearly wellness visit and examination, emphasis in feline preventative medicine today has shifted to early detection of illness in cats by routine examination and wellness testing.
We take pride in offering compassionate feline health care in our soothing, professional cats-only hospital setting. Our goal at The Cat Hospital On Park Street is to develop a long-term relationship with you that is based on mutual trust and respect.
We feel that client education regarding feline health care is of theutmost importance.
Our cat veterinarian, Dr Repeta, will be happy to discuss any healthcare issues concerning your cat.
Call us today to make an appointment for your special cat.